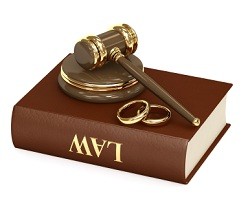 To marry in New Hampshire, you must have a marriage license. You are not required to be a resident of the state in order to get a marriage license, however, if you do not live in New Hampshire, you must get the marriage license in the same place where you plan to be married. It is advisable to get your marriage license in the place where you live. Both the bride and groom must be present when applying for a marriage license and there is a three-day waiting period.

Females between the age of 13 and 17 and males between the age of 14 and 17 may only marry if they have parental consent and a waiver. Females under the age of 13 and males under the age of 14 are not allowed to marry regardless of the conditions.
New Hampshire does not recognize and will not allow marriage licenses for marriages by proxy, cousin marriages . Common law marriages are only recognized at the death of one party for estate or inheritance purposes.
On January 1, 2008, New Hampshire started to recognize civil unions for same sex partners. As of January 1, 2010, same sex marriage became legal in New Hampshire.
Marriages in New Hampshire may be performed by a Justice of the Peace commissioned in New Hampshire, an ordained member of clergy or minister of religion who is a resident of New Hampshire. Special permission is required for ordained members of clergy who are not residents of New Hampshire, Rabbis and Quakers.
Marriages that are made out of state by residents of New Hampshire in order to avoid the requirements of New Hampshire marriage laws the marriage will be declared null and void, likewise if a party comes to New Hampshire to marry to avoid the laws of their home state, the marriage will be void in their state.